Is your drinking water good for you?
Is your drinking water good for you?
Studies by the World Health Organization (WHO) establish that the unique characteristics of drinking water in longevity villages account for the long healthy life of villagers. As early as 1931, scientists in Japan discovered that the electrolysis of water has similar characteristics of water as those in longevity villages and has been endorsed to be health-improving water by the Japanese and Korean governments since 1965 and 1970, respectively.
In recent decades, natural medical scientists have tried to use alkaline hydrogen water as an adjuvant treatment in more than 100 hospitals and achieved excellent results.
Read More
Discover the amazing power of hydrogen water
Hydrogen-rich water is famous in Japan & South Korea. Many people drink it every day for good health. Many athletes and actors drink it, and some even soak in it.
Powerful hydrogen-rich water not only has the effect of maintaining healthy and promoting beauty, long -time drinking also helps you keep slimming and look younger.
Read More
Hydrogen-Rich Alkaline Water
Helps to Maintain Good Health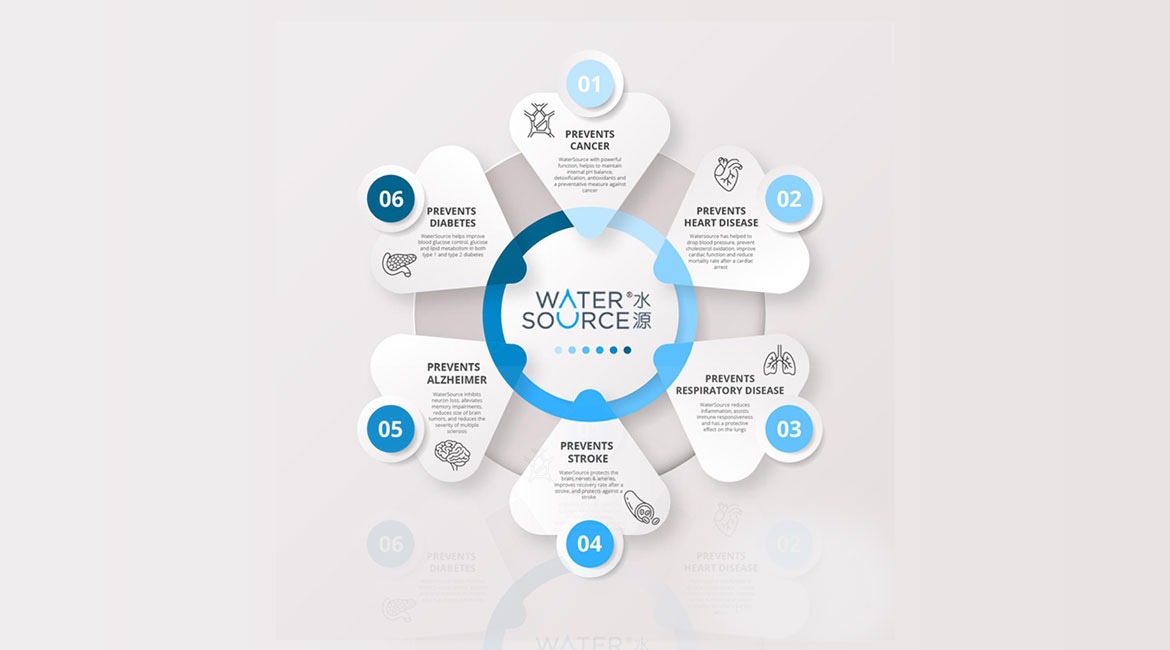 More Real Life Fact
Testimonials
Benefit Chan's Entire Family
VISIT OUR SHOWROOMS FOR MORE DETAILS
SHOWROOMS
Main Showroom Details
+65 6456 2355
9am – 6pm 9am – 1pm (alternate Saturday)
Bartley & Tai Seng MRT
22, 24, 43, 58, 62, 70, 70M, 76, 80
Outside office hours
Call: 9325 6199 For an Appointment
ACCESSORIES SUPPLY ONLY
+65 6235 8801
11.00 am – 08.00 pm (Mon-Sun including PH)
EW17 Tiong Bahru
5, 16, 75, 195, 970
For more Information
 Please Call 9325-6199
ACCESSORIES SUPPLY ONLY
+65 6338 9765
11:00 am – 7:00 pm (Mon-Sun including PH)
NS25 City Hall, CC3 Esplanade,CC4 Promenade
10,14,16, 16M,36, 70,70M,196,196A
For more information
Please Call 9325-6199
ACCESSORIES SUPPLY ONLY
+65 6456 2355
9am – 6pm
9am – 1pm (alternate Saturday)
CC23 One North
91,191
For more information
Please Call 9325-6199